Consumer Finance
Why Offer Consumer Finance?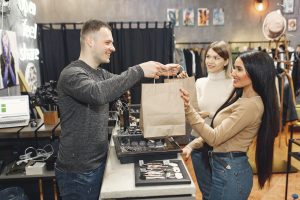 Retail merchants that emphasize that consumer financing is available to their customers tend to increase average order values and complete more sales. Consumer surveys as recent as Spring 2020 show that shoppers would not have purchased products if consumer credit had not been available. In fact, as long as businesses exercise caution in selecting a credit-lending partner, consumer financing offers advantages for every size of business. Here are some of its benefits:
increase your customer base and encourage repeat business
expand your existing financing options
build brand awareness
establishing customer loyalty
How Does It Work?
Offering your customers financing so they can purchase your services or goods can be as simple as referring them to an in-store kiosk, an application on their smartphone, or a link on your website. Your customers will answer a few questions to establish their credit limits and financing options. It is not uncommon for customers to receive approval for financing in less than 10 minutes. Once your customers are approved to purchase the items or services they're after, you will complete the transaction normally. You will be paid within a few days and your customer will make installment payments to the company offering them credit for their purchase–just as they would with their credit cards.
Consumer Financing Options
Consumer financing companies offer financing at competitive market rates depending on your customer's credit. Customers can usually choose financing terms such as six, 12, or 18 months. And often, you may forward special offers. For example, if they pay in full within a certain time frame, you can waive interest.
An Example of a Popular Consumer Finance Option
Many reputable companies offer their own versions of consumer financing for merchants to offer to their clients. For example, if you're a small business that needs a few different options for a diverse clientele with changing finance needs, Flexxbuy offers a menu of options for you to choose from. Click on the video below, courtesy of Flexxbuy.com, for more information on this option.
How Do You Get Started?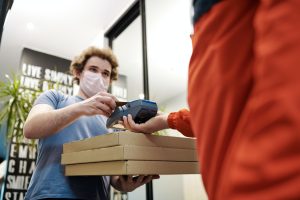 Optive Commercial Capital can help you review your consumer financing needs and point you toward a financing partner. What kind of consumer financing you offer depends on your retail industry, your monthly sales volume, and the average price of purchases. Are you a retail store or an eCommerce business? How do you normally complete sales transactions? It's important that whatever consumer financing options you choose integrate seamlessly into your normal sales process so that your customers experience a professional, supportive, and secure purchase. Contact Us using the form on the right so we can learn your business's specific circumstances and present you with some options designed to best fit your business. Or simply click on the link below:
Click HERE to get started reviewing options with Optive's consumer finance partner.